The beloved first book of the Harry Potter series, now fully illustrated by award-winning artist Jim Kay.

For the first time, J. K. Rowling's beloved Harry Potter books will be presented in lavishly illustrated full-color editions. Rowling herself selected artist Jim Kay, whose over one hundred illustrations make this deluxe format as perfect a gift for the child being introduced to the series as for the dedicated fan.

Harry Potter has never been the star of a Quidditch team, scoring points while riding a broom far above the ground. He knows no spells, has never helped to hatch a dragon, and has never worn a cloak of invisibility.

All he knows is a miserable life with the Dursleys, his horrible aunt and uncle, and their abominable son, Dudley--a great big swollen spoiled bully. Harry's room is a tiny closet at the foot of the stairs, and he hasn't had a birthday party in eleven years.

But all that is about to change when a mysterious letter arrives by owl messenger: a letter with an invitation to an incredible place that Harry--and anyone who reads about him---will find unforgettable. @goodreads
5 STARS
I'M GOING TO ADD MY BIG OLE SPOILER THING FOR THOSE THAT HAVEN'T READ THESE BOOKS YET. I'M ALSO GOING TO ADD A FEW PICTURES THAT ARE IN THE BOOK SO YOU CAN SEE HOW BEAUTIFUL IT IS AND RUN OUT AND BUY IT, IF YOU HAVEN'T ALREADY!LET US BEGIN!
Poor Harry's parents were killed by VOLDEMORT! Yep, I said it :-) So Dumbledore (the head honcho) and the gang decide to leave Harry with his mother's sister, Aunt Petunia and Uncle Vernon and their brat of a son, Dudley. This was a huge mistake because they were so mean to him growing up. He had to live in a cupboard under the stairs and wear Dudley's hand-me-downs. They didn't get him gifts or do anything nice for him. :-( They didn't even tell him what really happened to his parents, what they were and what he was... until one day.. on his eleventh birthday he started getting all of these letters in the mail inviting him to Hogwarts School of Witchcraft and Wizardry. But his stupid family tried to keep the letters from Harry, this didn't go over well and we get to meet sweet, wonderful Hagrid. :-)

Hagrid is stunned that Harry doesn't know anything about anything and begins to fill him in, he also brings him a cake for his bday :-)
Moving on.. so Harry finds out about all the things he needs to find out about and Hagrid carts him off to the bank to get all of this money his parents left for him so he can buy supplies for school! I just loved in the movies and the books when they went shopping at Diagon Alley. I want to go there!

After Harry gets to school he gets into Gryffindor with his new friends, Ron, Hermione (my heroine), all of the Weasley's, and Neville. There are a lot of sweet people in their house.

He has an arch nemesis named Malfoy that get into Slytherin, the house Voldemort was in at one time.

Soooooo.... I'm not going to tell every little thing about the book as most have read it and some that haven't just might take a little peek :-)

Let's sum this up to say that Harry gets on the Quidditch team (read to find out what that is), there are trolls with nasty snot, a secret the group are trying to figure out, great times spent with Hagrid, many magical moments and an appearance of sorts by someone that will not be named......

I'm going to leave you with some pictures from the book, I had no idea that Jim Kay who is the illustrator is the same man who illustrated, "A Monster Calls," by Patrick Ness and he also has a rescued greyhound like me :-) Yay! ...OH and there will be no captions to the pictures, you can figure out most yourself or just look at the pretty pictures, just know that there are many more pictures in the book and all of the pages have something cool on them!
I highly recommend this edition of the book!
I will say again to go out and buy this illustrated edition, it's so wonderful and I can't wait to get the rest of them in the illustrated editions!!!!!!!! Like yesterday!!!!!! Kudos to J.K. Rowling for writing the series and to Jim Kay for his wonderful illustrations!
Professor McGonagall approves :-)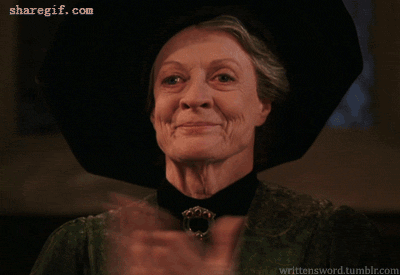 I LOVED TAKING THIS TRIP BACK DOWN MEMORY LANE WITH THE GROUP AND THE MAGIC!
GOODREADS REVIEW:
https://www.goodreads.com/review/show/1438931165
AMAZON LINK TO THE BOOK:
http://www.amazon.com/Harry-Potter-Sorcerers-Stone-Illustrated/dp/0545790352/ref=la_B000AP9A6K_1_3?s=books&ie=UTF8&qid=1451245684&sr=1-3