This morning, Kady thought breaking up with Ezra was the hardest thing she'd have to do.

This afternoon, her planet was invaded.

The year is 2575, and two rival megacorporations are at war over a planet that's little more than an ice-covered speck at the edge of the universe. Too bad nobody thought to warn the people living on it. With enemy fire raining down on them, Kady and Ezra—who are barely even talking to each other—are forced to fight their way onto an evacuating fleet, with an enemy warship in hot pursuit.

But their problems are just getting started. A deadly plague has broken out and is mutating, with terrifying results; the fleet's AI, which should be protecting them, may actually be their enemy; and nobody in charge will say what's really going on. As Kady hacks into a tangled web of data to find the truth, it's clear only one person can help her bring it all to light: the ex-boyfriend she swore she'd never speak to again.

Told through a fascinating dossier of hacked documents—including emails, schematics, military files, IMs, medical reports, interviews, and more—Illuminae is the first book in a heart-stopping, high-octane trilogy about lives interrupted, the price of truth, and the courage of everyday heroes.@goodreads
5 STARS
Right from the start this book grabbed me! When I got it in the mail I had to put it aside for a bit until I could get to it. I HAD NO IDEA HOW MUCH I WOULD LOVE THIS BOOK!

I picked said book up, took of the plastic over because I thought, "I can't read it with this on!" Then... I just sat there... looking.. I could quit touching and petting the book! Yes, I touch and pet my books.. get over it :) And I opened it and saw how the lay-out was and I thought.."THIS IS GOING TO ROCK!"
I mean look at it there on my rug! It's so beautiful! And look at the inside, well one page at least...
Obviously you can read on the book that Kady and Ezra were living on a little planet with their parents. Kady had broken up with Ezra and then all hell breaks loose on the planet! The BeiTech Corp starts a war on the planet and everyone is trying to get to the ships to get the hell out of dodge. Kady ends up saving Ezra, but they end up on different ships when they take off.
Kady is on the Hypatia and Ezra is on the Alexander. They are being pursued by Bei Tech's ship called Lincoln. I'm not giving out to much information on this book because I think you really need to read it. I will just tell you that a plague breaks out on their other ship called Copernicus and some of this plague gets onto the Alexander. There is also an AI on the Alexander they call Aidan and this AI goes all wackadoo and creates havoc.

I loved how the layout is in messages, files and just ahhhhhhhhh... I love it! And there is not tons of action in the book, for those that love ALL action, it's just full of so much coolness. I can't believe how happy I am to have read such an awesome sci-fi, young adult book!

*CLAPS*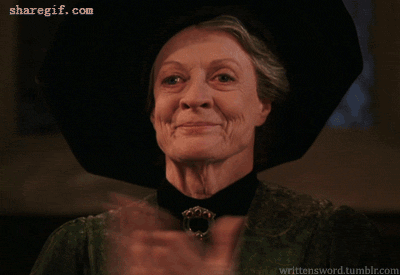 And this is a trilogy!!!! A TRILOGY!!!! Oh, I hope I don't keel over before the next two books come out! I am so excited to see if they are going to get to their destination...which I'm not telling where.. and I want to see what all is going to happen with the people that made it out alive!

I love Kady and Ezra!
If you like this type of genre just read it.. read it.. read it.. and I hope you love it as much as I do!!!!
GOODREADS REVIEW:
https://www.goodreads.com/review/show/1366592360
AMAZON LINK TO THE BOOK:
http://www.amazon.com/gp/product/0553499114?keywords=illuminae&qid=1446838461&ref_=sr_1_1&sr=8-1