THE PRINCE OF NO VALUE

Brishen Khaskem, prince of the Kai, has lived content as the nonessential spare heir to a throne secured many times over. A trade and political alliance between the human kingdom of Gaur and the Kai kingdom of Bast-Haradis requires that he marry a Gauri woman to seal the treaty. Always a dutiful son, Brishen agrees to the marriage and discovers his bride is as ugly as he expected and more beautiful than he could have imagined.

THE NOBLEWOMAN OF NO IMPORTANCE

Ildiko, niece of the Gauri king, has always known her only worth to the royal family lay in a strategic marriage. Resigned to her fate, she is horrified to learn that her intended groom isn't just a foreign aristocrat but the younger prince of a people neither familiar nor human. Bound to her new husband, Ildiko will leave behind all she's known to embrace a man shrouded in darkness but with a soul forged by light.

Two people brought together by the trappings of duty and politics will discover they are destined for each other, even as the powers of a hostile kingdom scheme to tear them apart.@goodreads
5 STARS
THERE JUST MAY BE SOME SPOILERS AHEAD SO BRACE YOURSELF!
So Ildiko and Brishen are set up to be married so they can do all of that political crap from the ages that supposedly seals a deal with kingdoms. But.... Ildiko is a beautiful human and Brishen is a handsome Kai and both races think the other is ugly as sin. That would suck monkey butt!

The Kai are scary to look at because they have nacreous eyes, which are without a pupil or iris. They just glow at you. You know, you could really freak people out good at Halloween in the dark with those eyes. I would be jumping out at people left and right.. anyway... they also have sharp teeth and when they smile at you it looks like your about to be devoured by something from hell. And long nails and grey skin.

But Ildiko and Brishen meet right before their marriage in the garden and they didn't even know it until Ildiko gets ready to go inside and Brishen hears her name being called. Brishen enjoyed their conversation so much that he wants to talk to Ildiko before the wedding so she knows it's him. They share a moment in the garden and they didn't feel so horrified around each other and they were "honest".. yep.. I know it's a foreign word, but they were "honest" and told the truth about how they feel being around each others kind. They told each other how hideous they thought the other was and did that throughout the book until a turning point.
♣♣♣♣♣
A hard pounding on the door warned them their private meeting was over. Brishen presented his arm to Ildiko. "Ready to get shackled, madam?"

She rested her hand in the crook of his elbow. "Try not to smile too widely, Your Highness. You'll scare the children in the crowd>"
♣♣♣♣♣
Their eating habits are different too and I just loved these parts!
♣♣♣♣♣
"Brishen, there will be a riot if you spit it out."
He clamped his lips tightly closed and swallowed. There wasn't enough wine or ale in the world to kill the revolting smear coating his tongue, but he drained his goblet and Ildiko's before signaling a servant for more. The Kai continued to watch him, and he glared at every one of them until they picked up their own utensils and braved their potatoes.The cheese plate almost did him in, and he had to ask Ildiko twice if the ones speckled a greenish-blue weren't actually bits and pieces of fermented corpses. Her explanation of how the cheese was made had him wishing they'd served fermented corpse instead.
♣♣♣♣♣
None of the King or Queens of each family are happy but it's the way it is, I must say Brishen's mom is a bitch beyond all bitches. I will let you read the book about her!

On the way back to their home they get attacked by some of these other peeps because they didn't like the two making the union. No, I don't remember their names, it start with a B, bastards in my opinion. Either way, some of the Kai were killed and a whole bunch of bastards. They did a little ceremony with the Kai warriors that I thought was really cool. "Read the book." Oh and Brishen is pretty good with an axe :)
Along, the way they had to spend the night and Ildiko and Brishen got to learn even more about each other by talking. I really liked how they got to know each other slowing before the um..other stuff. And their banter together is the best. See below ↓
♣♣♣♣♣
She drew a circle on his chin with her fingertip. "Your skin color reminds me of a dead eel I once saw on the beach."

Brishen arched an eyebrow. "Flattering, I'm sure. I thought yours looked like a mollusk we boil to make amaranthine dye."
♣♣♣♣♣
Ildiko loved Brishen's home and the Kai were getting to know her and kind to her. Amhuset is Brishen's cousin, his lieutenant and second in command. She's a bad ass warrior. Ildiko had to get used to their schedules and sleep mostly during the day as it hurt the Kai's eyes and stay up all night. Party at the castle... well they did have one when they invited some humans they liked across the way in another castle.
Unfortunately, Brishen and Ildiko have to be looking over their backs all of the time as these two people who were once never really thought about, are now targets to evil ones that want them killed. But... on the good side.. they finally found that after so long getting to know each other.. they weren't so hideous, they had feelings.. feelings.. and then...
They realized they loved each other and the sex was awesome! Lord have mercy! Well.. they couldn't kiss proper or he would have sliced her face into little pieces but they figured some stuff out :)

Then one day they are out and about coming back from town and all hell breaks loose and they get attacked again, only this time the Bastards are using arrows that have some kind of poison that paralyzes you. Some bad things happen, their human friend comes to their aide and when they find Brishen, this is Ildiko's command!
♣♣♣♣♣
Ildiko stared at Brishen, at the shallow rise and fall of his chest as he breathed gurgling breaths. He stank of blood and agony. The wind lifted a strand of his hair, and she caught it between two fingers. It stuck to her skin, matted with gore. Sheh didn't care who hired animals to unleash their savagery.

"Kill them," she said in a flat voice. "Kill them all."
♣♣♣♣♣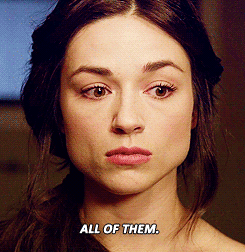 Then if Brishen's damn mother didn't come and visit him after he was better, not all the way as he was mutilated. I'm not saying how or what or what she did but OMG I want them to end her! I got so freaking mad!!!!!
I really loved this book and I am looking forward to the next one! I hope it comes out soon!
GOODREADS REVIEW:
https://www.goodreads.com/review/show/1323088711
AMAZON LINK TO THE BOOK:
http://www.amazon.com/gp/product/1506119719?keywords=radiance&qid=1450035351&ref_=sr_1_2&sr=8-2