This is a standalone novella, intended as a prequel to the Darkworld series. As it takes place one year before the events of Darkness Watching, it doesn't contain any spoilers (although it does hint at things which will come into play later in the series).

Freakish powers and staring demon eyes aren't part of Claudia's plans for the future – and neither is ending up stuck at the gloomy, isolated University of Blackstone. But bad life decisions are the least of her problems, when a split-second decision to help out another magic-user puts her in the crossfire of both the shadow-beasts and the creepy organisation which hunt them down.

Claudia's never had to worry about making the right choice before, but every decision matters when you have a Darkworld connection. Soon, she's going to have to make a choice: turn her back on the crazy and try to live a normal life, or take the monsters down.

But in a world where everyone seems to have secrets, can she really trust her fellow magic-users – or even herself? @goodreads

So I'm having this reading slump and my friend Figgy mentioned today that I should read some short books or graphic novels and I thought... well I'm going to go over and look at some novella's etc on kindle unlimited and I found this little gem :-)

The book had me at:
I saw my first demon at a Halloween party.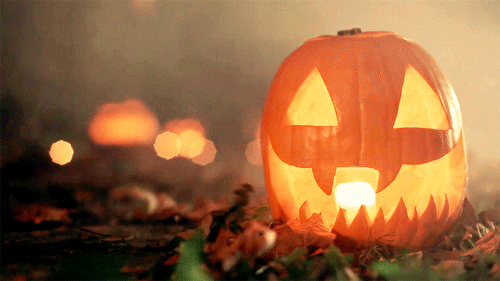 Claudia is at this Halloween party and after the power goes off some yahoo thinks it's a great idea to get out the Ouija board! Yeah! Right?
I forgot to mention Claudia is a sorceress. She's the only one that sees a demon that appears while the board stupidity is going on and she takes a tumble off the balcony. Fun times!

Claudia's parents decide she needs to go to the University of Blackstone to be more protected from demons etc. This is also home to the Venantium, they supposedly watch the magic users to make sure they are not summoning demons and to take out demons that come into the world. You can join them but then they rule your life and bleh. Claudia's parents were with them but they left at one point.

Anyway, Claudia meets Berenice at the bus stop to the school when a dark shadow is after her and Claudia is going to try to help her.
Okay. Time for action.
I mentally called the shadows toward me--one thing I'd got the knack of pretty quickly, even if it had freaked me out almost as much as the demon had, the sight of every shadow in the room zooming over to me as though I'd activated some kind of shadow-sucking hoover. Right now, thought, I felt a spasm of relief when the dark, swirling shadows came out from under cars and people, swarming over me in one motion. I flicked my hand up, still holding the fan, and the shadows complied, forming a wall between us and the shadow-beast.
Claudia and Berenice end up being flat mates and make some cool friends, Cyrus and Howard. They are forming their own Scooby crew and keeping away from the Venators. That's what you become when you join the Venantium, you have to be a guard. They all have powers of course.

I had a fun time with this book and look forward to reading more of the ones in this series!
GOODREADS REVIEW:
https://www.goodreads.com/review/show/1696368540
AMAZON LINK TO THE BOOK:
https://www.amazon.com/Fears-Touch-Darkworld-Emma-Adams-ebook/dp/B01I58M62I/ref=sr_1_1?s=books&ie=UTF8&qid=1468369919&sr=1-1&keywords=fear%27s+touch+in+books
MY AMAZON REVIEW:
https://www.amazon.com/review/R3G8JQZSJWKQ1C/ref=pe_1098610_137716200_cm_rv_eml_rv0_rv