The stunning new novel from the highly-acclaimed author of The Panopticon

It's November of 2020, and the world is freezing over. Each day colder than the last. There's snow in Israel, the Thames is overflowing, and an iceberg separated from the Fjords in Norway is expected to drift just off the coast of Scotland. As ice water melts into the Atlantic, frenzied London residents evacuate by the thousands for warmer temperatures down south. But not Dylan. Grieving and ready to build life anew, he heads north to bury his mother's and grandmother's ashes on the Scottish islands where they once lived.

Hundreds of miles away, twelve-year-old Estella and her survivalist mother, Constance, scrape by in the snowy, mountainous Highlands, preparing for a record-breaking winter. Living out of a caravan, they spend their days digging through landfills, searching for anything with restorative and trading value. When Dylan arrives in their caravan park in the middle of the night, life changes course for Estella and Constance. Though the weather worsens, his presence brings a new light to daily life, and when the ultimate disaster finally strikes, they'll all be ready.

Written in incandescent, dazzling prose, The Sunlight Pilgrims is a visionary story of courage and resilience in the midst of nature's most violent hour; by turns an homage to the portentous beauty of our natural world, and to just how strong we can be, if the will and the hope is there, to survive its worst. @goodreads
This book is cold.....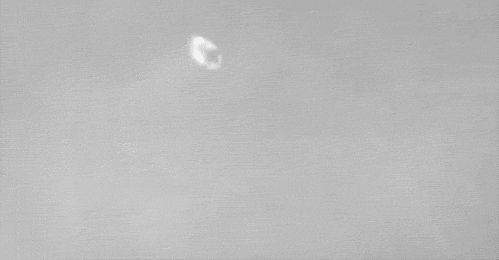 I enjoyed the characters in the book. I was expecting more to happen in the book. I thought they were going to be fighting the cold the whole time, but it's really about people and friendship and well yes, the cold.

They are talking throughout the book about looking at the three suns. I thought at first this was some crazy thing that happened with the Ice Age coming, we suddenly had three suns but no, this is what they all it in the book:
EXCERPT



--Parhelia. It's a phenomenon that looks like three suns, but the two on either side are just reflected light-it's something to do with ice crystals.
That little tidbit was nice to learn.

So we have Dylan who lives in an old Cinema his gran and mom used to run, but they have both passed and he is being turned out. Dylan finds some stuff from his mom telling him to go to Clachan Fells, that she bought a caravan there. This is where Dylan goes to live and he meets some nice people and some funny characters as well.

Dylan's next door neighbors are Stella and her mom Constance. They are really nice people and Dylan gets a little crush on Stella's mom. There is also Barnacle, he is a hoot and I just love him.

They are bracing for the worst Winter ever, maybe even an Ice Age. Then they learn that a huge ice berg is making it's way from Norway to their little caravan town.
When it gets there, things seem to go downhill pretty quick. I'm not really sure what to make of the ending. Even if I could, I can't really tell you if any of them make it or not.

Backtracking a little. When they were all friends in the caravan park it was sweet. Stella and her mom would go to the dump and find good furniture that Constance could fix and resale. This is how they made their living.

Stella was picked on by bullies but isn't there always something. Stella has a big story too, but NO SPOILERS.

All the while they are living their lives together for what seemed like a brief time. Eating together, drinking, telling stories, keeping warm!!! I enjoyed this part of the book because of the way they all connected.

But if your looking for a big time end of the world Ice Age book, this is not it.
*I would like to thank Blogging For Books for a print copy of this book in exchange for my honest review.*
GOODREADS REVIEW:
https://www.goodreads.com/review/show/1674908920
AMAZON LINK TO THE BOOK:
https://www.amazon.com/Sunlight-Pilgrims-Novel-Jenni-Fagan/dp/0553418874/ref=sr_1_1?ie=UTF8&qid=1467990673&sr=8-1&keywords=the+sunlight+pilgrims