If there's one thing Mare Barrow knows, it's that she's different.

Mare Barrow's blood is red—the color of common folk—but her Silver ability, the power to control lightning, has turned her into a weapon that the royal court tries to control.

The crown calls her an impossibility, a fake, but as she makes her escape from Maven, the prince—the friend—who betrayed her, Mare uncovers something startling: she is not the only one of her kind.

Pursued by Maven, now a vindictive king, Mare sets out to find and recruit other Red-and-Silver fighters to join in the struggle against her oppressors.

But Mare finds herself on a deadly path, at risk of becoming exactly the kind of monster she is trying to defeat.

Will she shatter under the weight of the lives that are the cost of rebellion? Or have treachery and betrayal hardened her forever?

The electrifying next installment in the Red Queen series escalates the struggle between the growing rebel army and the blood-segregated world they've always known—and pits Mare against the darkness that has grown in her soul. @goodreads

I was hoping for so much more. I was just meh with the first book until closer to then end when it got real and I loved it. This one, not so much and I hate that because I hate not liking books. It wasn't terrible but Mare made me want to scream on so many levels. So many times she could have done some bad to the bone stuff.... she didn't. I don't even know what was going on with these people.

I loved Cal in the book although I think Mare kept him dazed and confused at times. Shade, Farley and Kilorn were still great, but I think Mare messed them all up too. I hated The Colonel. He seemed like he should have been on Maven's side since they both are evil peeps.
--->EXCERPT<---

"I know you want him dead."
Despite the darkness, a strange light glimmers in Cal's eyes.
"I want that too," I tell him. "I want to feel my hands around his throat. I want to see him bleed for what he's done, for every person he's killed." It feels so good to say it out loud, to admit what scares me most of all, to the only person who understands. I want to hurt him in the worst, way. I want to make his bones sing with lightening, until he cant even scream. I want to destroy the monster that Maven is now.

Someone please tell me when she does this in the later books.

I liked how Mare and Cal used their powers in the beginning to get away. I liked how they found some more new bloods (people like mare). But, then I just couldn't get into it.

I'm really glad there are people out there that love it because there is NOTHING like loving a wonderful book. But this one just wasn't for me. Le sighhhhhhhhhhhhhhhhhhhhh!
And that ending! What the.... !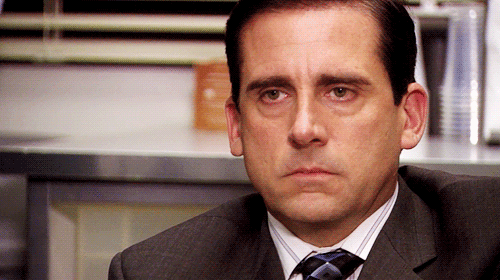 GOODREADS REVIEW:
https://www.goodreads.com/review/show/1328152513
AMAZON LINK TO THE BOOK:
http://www.amazon.com/Glass-Sword-Queen-Victoria-Aveyard/dp/0062310666/ref=sr_1_1?ie=UTF8&qid=1465052191&sr=8-1&keywords=glass+sword
MY AMAZON REVIEW:
https://www.amazon.com/review/R2331C3IAAYEPU/ref=pe_1098610_137716200_cm_rv_eml_rv0_rv