The faction-based society that Tris Prior once believed in is shattered - fractured by violence and power struggles and scarred by loss and betrayal. So when offered a chance to explore the world past the limits she's known, Tris is ready. Perhaps beyond the fence, she and Tobias will find a simple new life together, free from complicated lies, tangled loyalties, and painful memories.

But Tris's new reality is even more alarming than the one she left behind. Old discoveries are quickly rendered meaningliess. Explosive new truths change the hearts of those she loves. And once again, Tris must battle to comprehend to complexities of human nature - and of herself - while facing impossible choices about courage, allegiance, sacrifice, and love.

Told from a riveting dual perspective, ALLEGIANT, by #1 New York Times best-selling author Veronica Roth, brings the DIVERGENT series to a powerful conclusion while revealing the secrets of the dystopian world that has captivated millions of readers in DIVERGENT and INSURGENT. @goodreads
That freaking ending!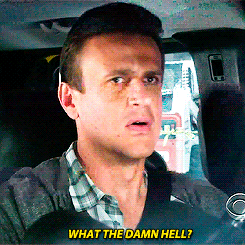 No, just no!

You don't trust one damn person in these books. You might can trust a couple but I don't even know.

I don't except that death one bit. I don't accept all of the lies. I don't accept the stupid things smart people were doing. I don't accept a lot of things.

I liked the idea some of them made it outside the wall because I wanted to see how cool it would be in that world. But, it's the same old crap, a bunch of jerks you don't know who to trust. Sigh.....

I mean why?

And I don't care but I didn't like that Nita person one bit no matter what.

But why is everyone some major twat? Why does everyone want to kill everyone else. Why couldn't we have seen some more stuff in the other parts of the world. Oh, who knows. There wasn't enough time for all of that. Either way, it was okay enough but I'm still hating on that ending really bad so I'm right on the edge. RIGHT ON THE EDGE!
GOODREADS REVIEW:
https://www.goodreads.com/review/show/2013451641