The stunningly original, must-read fantasy of 2018 follows two fiercely independent young women, centuries apart, who hold the power to save their world...or doom it.
When assassins ambush her best friend, the crown prince, Rielle Dardenne risks everything to save him, exposing her ability to perform all seven kinds of elemental magic. The only people who should possess this extraordinary power are a pair of prophesied queens: a queen of light and salvation and a queen of blood and destruction. To prove she is the Sun Queen, Rielle must endure seven trials to test her magic. If she fails, she will be executed...unless the trials kill her first.

A thousand years later, the legend of Queen Rielle is a mere fairy tale to bounty hunter Eliana Ferracora. When the Undying Empire conquered her kingdom, she embraced violence to keep her family alive. Now, she believes herself untouchable--until her mother vanishes without a trace, along with countless other women in their city. To find her, Eliana joins a rebel captain on a dangerous mission and discovers that the evil at the heart of the empire is more terrible than she ever imagined.

As Rielle and Eliana fight in a cosmic war that spans millennia, their stories intersect, and the shocking connections between them ultimately determine the fate of their world--and of each other. @goodreads

Holy shite balls! I loved this freaking book and I have a new favorite author and I hope the rest of the books in the series are just as good!
I love some bad arse woman in books. I had about 20 gifs of bad arse women to go with this statement but we will just go with a couple or so.... =D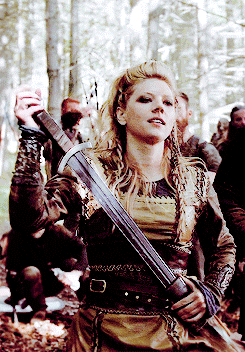 This story is about Eliana and Rielle. This is told from both of their stories, one from the past and one in the present. I'm not going to get to heavy into this book as it comes out in May 2018.

Both women have wonderful characters in their stories. They have magic and they do good things and not so good things. It's a world people, a world full of everything! I love it! Fighting, killing, plotting, magic, assassins, angels, etc ....

I'm going to add a few excerpts that are actually some chapter headings:
"Since our war with the humans began, I have had only one dream. Every night, the fog surrounding it lifts, and I understand more of what I see: a woman, made of gold brighter than the sun. She stands in a river of blood, and light falls from the ends of her hair. Is she friend or foe? This my dreams have not made clear to me. But I know this: she will come. In this war, or the next-she will come."

-Lost writings of the angel Aryava

***

"Lift your eyes to the eastern skies
Wait for the sun, and with it-rise
We will march down the roads gone black with the dead
We will tear down their walls and paint their crowns red."

-A rowing song composed by suspected Red Crown ally
Ioseph Ferracora during the siege of Arxara Bay

***

"Dark-hearted Tameryn had never seen anything good come by daylight. With her daggers, she carved shadows from every corner and hollow. She breathed life into their gasping mouths, twined them around her limbs and neck, tied their newborn fingers into the ends of her hair. There the shadows whispered secrets to her, in gratitude, and so she was never alone, and always safe in the shroud of night."

-The Book of the Saints
This book made my day!

Happy Reading!
Mel ♥