Picture the magic – discover J.K. Rowling's wizarding world with glorious full-colour illustration by Jim Kay, winner of the Kate Greenaway Medal.

An extraordinary creative achievement by an extraordinary talent, Jim Kay's inspired reimagining of J.K. Rowling's classic series has captured a devoted following worldwide. This stunning new fully illustrated edition of Harry Potter and the Prisoner of Azkaban brings more breathtaking scenes and unforgettable characters – including Sirius Black, Remus Lupin and Professor Trelawney. With paint, pencil and pixels, Kay conjures the wizarding world as we have never seen it before. Fizzing with magic and brimming with humour, this full-colour edition will captivate fans and new readers alike as Harry, now in his third year at Hogwarts School of Witchcraft and Wizardry, faces Dementors, death omens and – of course – danger. @goodreads
I'm just going to add a few gifs and pictures from my book. Harry Potter books will always be 5 star no matter how many times they are read. (Hermione forever!)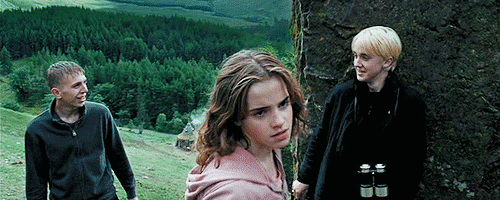 I fell in love with S. Black in this book and I never looked back.
I'm going to add some pictures from my book, although now, I wish I would have added more but it is what it is. . . maybe later
I love these big illustrated coffee table editions of the books. It makes re-reading them an extremely fun experience. I just wish she would put them all out at once. I know, I know... I'm ready for the next though.

Happy Reading!
Mel ♥