From New York Times bestselling author Rachel Vincent comes a richly imagined, provocative new series set in the dark mythology of the Menagerie…
When Delilah Marlow visits a famous traveling carnival, Metzger's Menagerie, she is an ordinary woman in a not-quite-ordinary world. But under the macabre circus black-top, she discovers a fierce, sharp-clawed creature lurking just beneath her human veneer. Captured and put on exhibition, Delilah in her black swan burlesque costume is stripped of her worldly possessions, including her own name, as she's forced to "perform" in town after town.

But there is breathtaking beauty behind the seamy and grotesque reality of the carnival. Gallagher, her handler, is as kind as he is cryptic and strong. The other "attractions"—mermaids, minotaurs, gryphons and kelpies—are strange, yes, but they share a bond forged by the brutal realities of captivity. And as Delilah struggles for her freedom, and for her fellow menagerie, she'll discover a strength and a purpose she never knew existed.

Renowned author Rachel Vincent weaves an intoxicating blend of carnival magic and startling humanity in this intricately woven and powerful tale.@goodreads
MY REVIEW:
5 STARS
MY FIRST FAVORITE BOOK OF 2016!
Okay, on with the review!!
In this traveling circus there are all of these beautiful cryptid creatures & they live in horrible conditions. You only have a few that are really dangerous. Some stuff went down way back when & the government stripped all cryptids of their rights &they were under no protection, even the hybrids. They were treated so horrible in this place I couldn't hardly stand it!!!!!!!

I loved almost all of the characters, well the good ones, but my favorites were Delilah, Gallagher, Claudio the werewolf, his daughter Genevieve & Eryx the Minotaur.
So on Delilah's 25th b-day, her boyfriend got her tickets to go to see the circus & two of their friends came along. Delilah was going to go into a crypto-veterinary school but she dropped out because the only jobs were performing experiments on them & she wanted no part of that! While the group were looking at the different creatures, Delilah felt sorry for them & when one of the keepers started shocking little Genni so she would come out of the dark, Delilah went off, I mean off. She turned into something.....
& she took care of that dude. BUT, this caused all sorts of problems for her, she was taken into custody, freaked out as she had never done anything like that before, had blood work & all kinds of things done & her mom finally told them she was an orphan, that's all I'm going to say about that. Delilah ended up in the filthy cages with the other cryptids since they didn't know what she was. Gallagher was the only person nice to her & he was her keeper. She was supposed to perform for the crowds like all of the other poor creatures. No one cared about these creatures.... but...

& it made me so sad at the things that were done to them. They were starved, beaten, raped, you name it. There are a couple of the evil people that got their just rewards in such wonderful ways, I could have jumped for joy and my inner Hulk was very happy :-)

At some point we find out what Delilah is but I am not telling you, you have to read the book, you have to read the book anyway & then.. we find out someone else is something else too... Gus can express my thoughts when finding these two things out. See below ↓
Delilah set up some things to save all of the creatures & for them all to have their freedom. I was so proud of her! This book is just so good & I hope if you haven't read it you will & I hope you love it as much as I do, but if you don't, that's okay too :-)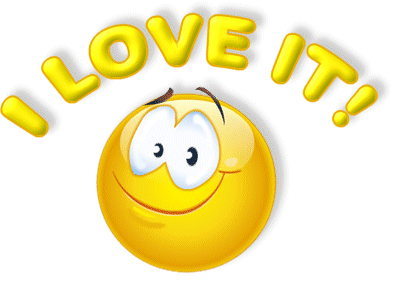 GOODREADS REVIEW
:
https://www.goodreads.com/review/show/1378467743
AMAZON LINK TO THE BOOK:
http://www.amazon.com/gp/product/077831605X?keywords=menagerie&qid=1451953726&ref_=sr_1_1&sr=8-1