In her enthralling, richly imagined new novel, Brandy Purdy, author of The Ripper's Wife, creates a compelling portrait of the real, complex woman behind an unthinkable crime. Lizzie Borden should be one of the most fortunate young women in Fall River, Massachusetts. Her wealthy father could easily afford to provide his daughters with fashionable clothes, travel, and a rich, cultured life. Instead, haunted by the ghost of childhood poverty, he forces Lizzie and her sister, Emma, to live frugally, denying them the simplest modern conveniences. Suitors and socializing are discouraged, as her father views all gentleman callers as fortune hunters. Lonely and deeply unhappy, Lizzie stifles her frustration, dreaming of the freedom that will come with her eventual inheritance. But soon, even that chance of future independence seems about to be ripped away. And on a stifling August day in 1892, Lizzie's long-simmering anger finally explodes… Vividly written and thought-provoking, The Secrets of Lizzie Borden explores the fascinating events behind a crime that continues to grip the public imagination—a story of how thwarted desires and desperate rage could turn a dutiful daughter into a notorious killer.@goodreads
4 STARS
I think this author did a brilliant job of writing this book through the eyes of Lizzie Borden. Now, I know none of us know what she was really like, what she really thought, only what we read in other books or media, historical documents... but this was a damn fine book. You know, I really wish I could have known what she thought and was like... we know her home life wasn't great from what they say. Will anyone ever know if her father treasured her one minute and treat her like a dog the next.. it's a mystery.

Anyway, Lizzie tells her story in this book and it doesn't seem like a happy life. All Lizzie wants is love and to live wealthy and happy and have babies. But alas.....
that is not to be....

In this story I found her sister Emma to be a very hard woman and she was vicious at times. I kind of liked that, if it's true in reality, maybe they all were short a fuse or two, but in this portrayal, the way Lizzie was treated I think would make a lot of people go off their rocker for a moment and start whacking people. Her step mother was nice in the beginning but then she turned cruel as well.

Lizzie did have a few fun times when she got to travel with the group to Europe that the church set up. She got to break free for awhile.

Here is an excerpt from the book that I though was kind of morbid and seemed just like her father!
----->EXCERPT<----- Nor did they know that most adult men, and a few women too, were consigned to their eternal rest without their feet, and also their jewelry, gold fillings, and teeth, and ladies with particularly handsome tresses habitually entered the Kingdom of Heaven shorn like convicts while Father hastened to sell their hair to a wigmaker in Boston with whom he had a lucrative and congenial arrangement. He had a similar agreement with a dentist who used the teeth of the dead to craft dentures to fill the mouths of the living.
and that's just a little taste of what creepiness her father was up to in the book.

Lizzie had people that she loved come in and out of her life, it seemed they were always going and never staying, which is sad.

And the day comes, she just snaps.. just a little..
----->EXCERPT<----- Think Lizzie, think! Find a way to save yourself-a silver gilt glimmer caught the corner of her eye. The hatchet! It was practically new. It had been used only once as far as I knew, when Father had killed my pigeons. I took it up. I felt it's weight in my hands. In a peculiar, perplexing way I can't truly explain, it was almost comforting. It gave the illusion of power back to me; it made me feel that I was in control of my own destiny, that it was my own sense of powerlessness that was truly the illusion. The power was in my hands, not theirs: no one else had mastery over me unless I was meek and allowed it!
Lizzie was in jail and on trial for near a year when she was finally set free. Her sister Emma was there for her the whole time even though she figured Lizzie did it.
----->EXCERPT<----- Our devotion was truly remarkable; no acquitted murderess could ever have wished for a more loyal and ardent champion than I had in my sister, Emma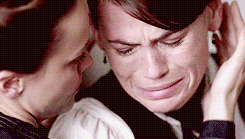 Once again, I really did love how the author wrote this book. I love when I can get my hands on something regarding Lizzie. I am definitely added this one to my collection.
I leave it on a
POSTSCRIPT
at the end of the book from the author. Oh and I love that Lizzie loved animals :-)
Lizzie Borden died on June 1, 1927, of complications resulting from her gallbladder operation. She slipped away quietly in her sleep; her heart simply stopped beating. She was sixty-six years old. Though she had spent lavishly, she still left a sizable fortune, the bulk of which was bequeathed to various animal charities, "because their need is great and so few care for them." The Animal League of Fall River was the largest beneficiary. *I would like to thank Netgalley and Kensington Books for a copy of this book in exchange for my honest review.*
GOODREADS REVIEW:
https://www.goodreads.com/review/show/1517342669
AMAZON LINK TO THE BOOK:
http://www.amazon.com/Secrets-Lizzie-Borden-Brandy-Purdy/dp/0758288913/ref=tmm_pap_swatch_0?_encoding=UTF8&qid=1453502579&sr=1-1