"Feathers—no matter what size or shape or color—are all the same, if you think about them. They're soft. Delicate. But the secret thing about feathers is . . . they are very strong."
In the pre-Katrina glow of New Orleans, Amanda Salassi is anxious about chaperoning her daughter's sixth grade field trip to the Big Easy during Halloween. And then her worst fears come true. Her daughter's best friend, Sarah, disappears amid the magic and revelry—gone, without a trace.
Unable to cope with her guilt, Amanda's daughter sinks in depression. And Amanda's husband turns destructive as he watches his family succumb to grief. Before long, Amanda's whole world has collapsed.
Amanda knows she has to save herself before it's too late. As she continues to search for Sarah, she embarks on a personal journey, seeking hope and purpose in the wake of so much tragedy and loss.
Set amidst the murky parishes of rural Louisiana and told through the eyes of two women who confront the darkest corners of humanity with quiet and unbreakable faith,
The Feathered Bone
is Julie Cantrell's master portrait of love in a fallen world. @goodreads
5 STARS
DAMN
This book was hard on so many levels. Yes, there are some places that drag & you want to smack someone to wake up & smell the coffee, but these things happen, these things happen to people & sometimes they just can't see the same things others see, even when it's right there in their face.....

As you can read from the description, the kids go down to New Orleans on a class trip for Halloween. I mean, what were they thinking anyway? And Amanda who is one of the parents on the trip, loses her best friends daughter Sarah, who is supposed to be in the bathroom with Amanda's own daughter. And thus it begins... what's supposed to be a fun little Halloween trip...ISN'T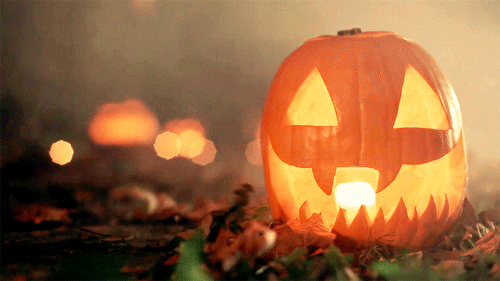 They launch a search for this little girl that goes on for a few years. They go through hurricane Katrina & they hope that will flush out the people that have her, it doesn't.

Amanda is trying to keep her daughter from depression, her verbally abusive husband, happy.. all while continuing the search for Sarah with her best friends. Sarah is a counselor & while she helps so many people in different situations she finds she can't keep her family together. She works with her friend Jay who is the sheriff when they need someone at the scene of a crime. She is also a partner with her friend Vivi and they have an office for people in all walks of life. Sarah's best friends are Raelynn, who has children of her own, but no father around. Beth, who is married to Preacher & they are the parents to Sarah. They, as you can image, are having a tough time.

I really love the characters in this book, it is full of richly thought out descriptions of these people and I fell in love with some & hated a few, one in particular. There are more great characters to the book than I have mentioned, but you can read the book.

Little Sarah is out there somewhere, but we don't know if she is going to stay alive, be killed or something else. She does talk at times in the book through a journal & to a little Sparrow that keeps her company.
--->EXCERPT<---Hello Sparrow, I asked The Man if I could see Ellie. He hit me. He said I wasn't being good enough, and that Ellie was going to be put in the box because of me. I didn't cry, even though blood was all around my eye. He said The Boss is mad at me. I have to do everything they all tell me, even when the other men come to visit. I have to stop fighting. I will try.
Things I Am Thankful For:
1. My sparrow (that's you)
2. My notebooks
3. My pen
4. Turkey and mashed potatoes (even though they were cold)
5. The Man didn't come see me today
6. The Lady is nice sometimes
7. I don't have to stay in the box any more
8. I am still alive
9. God is with me (I think) I know
So sad :-(

This book is about human trafficking, mental illness, suicide, abuse, life choices, & a lot of hope. I am going to leave the review here with just pictures because I can't really say much more without giving away the whole book. I loved it and I hated it, I hated all of the things that went on, but I loved the story the author wrote about and her note at the end of the book brought me to tears again, listing her reasons for things in the book.
*I would like to thank Netgalley and Thomas Nelson / HarperCollins for a copy of this book in exchange for my honest review.*
GOODREADS REVIEW:
https://www.goodreads.com/review/show/1502732247
AMAZON LINK TO THE BOOK:
http://www.amazon.com/Feathered-Bone-Julie-Cantrell/dp/0718037626/ref=tmm_pap_swatch_0?_encoding=UTF8&qid=1452452027&sr=1-1