Based on an original new story by J.K. Rowling, Jack Thorne and John Tiffany, a new play by Jack Thorne, Harry Potter and the Cursed Child is the eighth story in the Harry Potter series and the first official Harry Potter story to be presented on stage. The play will receive its world premiere in London's West End on July 30, 2016.

It was always difficult being Harry Potter and it isn't much easier now that he is an overworked employee of the Ministry of Magic, a husband and father of three school-age children.

While Harry grapples with a past that refuses to stay where it belongs, his youngest son Albus must struggle with the weight of a family legacy he never wanted. As past and present fuse ominously, both father and son learn the uncomfortable truth: sometimes, darkness comes from unexpected places.@goodreads
Bloody Hell!
I freaking cried. I was afraid I wasn't going to like this book but I did and I damn cried. This is a SPOILER FREE review so I can't tell you what made me cry.
Even though this is about the kids and all of our loves are older, they wrote the book in a way that we get to have some memories of certain things. And my favorite character made me cry again!

I really hope they put this play out on dvd sometime and make it available to everyone. Although, it might be weird seeing other people playing the parts.

Anyway, I loved reading about the children. I loved the friendship between Albus, Harry's son and Scorpius, Draco's son. Scorpius was the sweetest one of all, who would have thunk.

I didn't like some of the parts Ron played, he seemed like an idiot but he's Ron and I love Ron.

Of course most of you already know it's written in a play format. This was weird at first and then I got into it. I don't think I have ever read a play before, it seems like I would remember.

This was a nice little trip down Hogwarts Lane and the little mystery/hijinks the kids get up to that brings on all kinds of issues was a cool edition. Well, not really, but you know what I mean.

I loved it. I can't say that I loved everything about it and I might not have loved it if that one part didn't come into play, but who cares. I am so happy with it for what it is. I hope you all love it as much as I did and if you don't then that's okay too.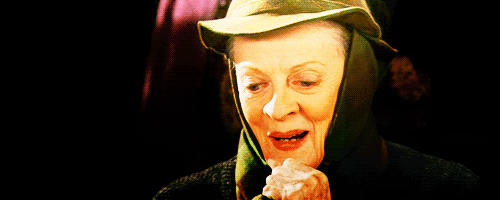 **Thank you for being my light in my darkness**


GOODREADS REVIEW:
AMAZON LINK TO THE BOOK: