Growing up across the street from each other, Scott and Cath have been best friends their entire lives. Cath would help Scott with his English homework, he would make her mix tapes (it's the 80's after all), and any fight they had would be forgotten over TV and cookies. But now they've graduated high school and Cath is off to college while Scott is at home pursuing his musical dreams.

During their first year apart, Scott and Cath's letters help them understand heartache, annoying roommates, family drama and the pressure to figure out what to do with the rest of their lives. And through it all, they realize that the only person they want to turn to is each other. But does that mean they should be more than friends? The only thing that's clear is that change is an inescapable part of growing up. And the friends who help us navigate it share an unshakable bond.

This funny yet deeply moving book--set to an awesome 80's soundtrack--captures all the beautiful confusion and emotional intensity we find on the verge of adulthood...and first love. @goodreads
OMG! I loved this book! I thought for a minute I was going to toss it because of Stephanie. At least I think that was her name, she was so horrible and only had a few parts but I didn't like her at all and now don't even know if that's her name. It started with an S at any rate!

The name of the book "We Are Still Tornadoes" is because that was their school name and someone gave a speech about it at graduation.
East Bloomfield High School Tornadoes, Class of 1982. And we will always be Tornadoes!
I love the 80's ya'll. I mean I was born in the 70's but still! And when Cath and Scott write to each other they talk about all kinds of 80's music and things like that because this is set in the 80's and they talk about new music coming out and it made me flip my top :-D

To my knowledge or memory, I have never read a book like this one and I wasn't sure in the beginning but I just loved it. The author's have written it in a letter format. Cath and Scott, who have been best friends since childhood are writing letters to each other. Cath went off to college and Scott didn't for certain reasons. So everything in the book is written in letters back and forth. Even when they visit each other it will be written in a letter from one to the other about what went on while visiting. I know it sounds really weird and some parts I did want to hear about in person, but for the most part it worked out just fine.

God! I want to tell everything that happened in this book, but I can't. Cath and Scott go through a lot of heartaches during the book. There are divorces and death, fights and jealous weirdo's, finals and exams, running and starting a band - so many things. I wish I could have had a pen pal friend from when I was little. I do have a pen pal but not like this, I want one of my friends from childhood. OH well.

I loved where this went with the love story. It was so perfect, but you have to wait until the end and go through a lot of different trials with people and stuff. It's not what your thinking either. And for those of you that don't like insta-love, (I don't mind it) there is none. For those that love big ole smut scenes, there is none. It's just a really, really good book about life and love and what more do you want =) I'm happy with it and I am adding it to my huge Amazon Wish List (well one of them at any rate)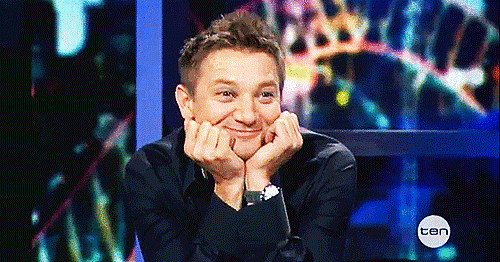 This book made my day and I needed that ♥
**I would like to thank Netgalley and St. Martin's Griffin for a copy of this book in exchange for an honest review.**
GOODREADS REVIEW:
https://www.goodreads.com/review/show/1728225497
AMAZON LINK TO THE BOOK:
https://www.amazon.com/We-Are-Still-Tornadoes-Novel/dp/1250098408/ref=sr_1_1?s=books&ie=UTF8&qid=1471283262&sr=1-1&keywords=we+are+all+tornadoes+in+books